dog training programs
Help Your Dog Live Its Best Life
Dog training programs aren't just about correcting problems or reducing aggression. They're the best way to build a trusting relationship with your canine companion.
Call us today
Send us a message
develop your dog's skills
Programs to Meet your Needs
The staff at The Carolinas' Dog Trainer takes our work seriously. Each of our dog training programs is designed to help your dog develop skills that will lead to a happy, healthy life. From intensive board and train programs to puppy boot camps, we help dogs at all ages and stages of life.
What we do
Dog Training Programs
Every Dog is Different
So is every dog's need for obedience and training. The Carolinas' Dog Trainer offers a number of different programs to suit your preferences and budget. Here's a brief overview of our offerings. Please call to learn more about which program may be best for your dog.
Programs to Meet Your Needs
Board & Train
Our most comprehensive dog training program, board and train is an immersive experience for your dog. The typical stay is 21 days and includes progressive training in basic manners and obedience. Human interaction is a vital part of the process; your dog will interact with our family, not be stuck in a kennel. Vaccinations are required and the fee does not include the cost of training equipment (required).
Private Lessons
Private dog training lessons are available for more specialized needs. Will you be bringing home a baby soon? We can help your dog make the adjustment! Other common issues that we can address through private lessons include leadership modification, non-remote collar problem solving, and behavior consultations.
Consultation
Are you making strides with training your dog but have a few areas where you could use a little help? Call to talk with us about what's going on and to schedule a 2.5 hour session with our dog trainer.
Dog Boarding for Client
If your puppy or dog has gone through training with us, we'll board them if you'll be away from home. Please note: We do not accept dogs for boarding that have not completed a training program with us.
Puppy Boot Camp
If you've got a new puppy in the family, we've got a way to get them off to a great start! Our puppy boot camp introduces basic obedience concepts as well as housebreaking, leash walking, socialization, and other common skills.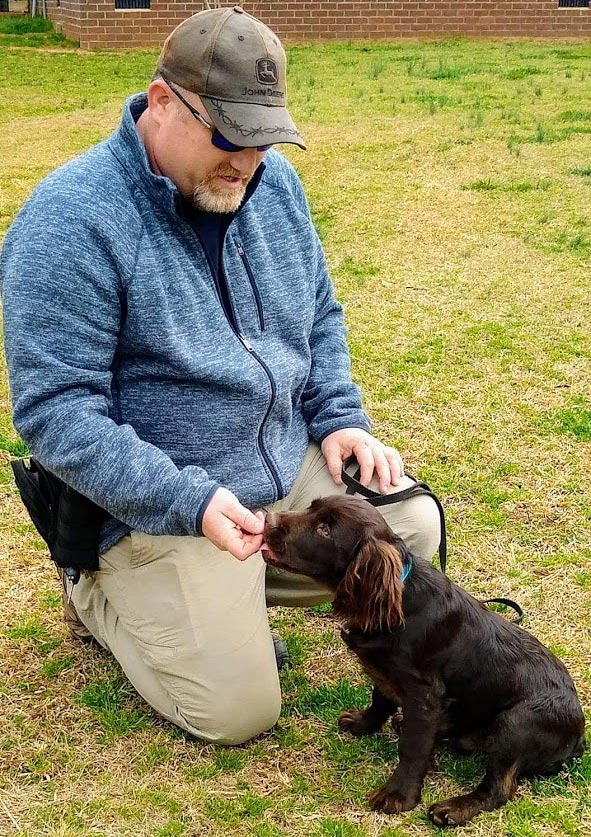 Learn more about our dog training programs by calling The Carolinas' Dog Trainer today! We welcome your questions and will do everything we can to make you (and your dog) as comfortable as possible.